14 september 2021
Selecting the Nominees
The next step was for the Jury, consisting of Suzan Joy, Casper Staat, Dennis van Wanrooij, Tara Rao, and Mouna Ben Garga to score these innovations. After careful deliberation and rich discussion, the Jury has selected the 10 most inspiring collaborative innovations. These organisations will get the opportunity to showcase their innovation at the Partos Innovation Festival. Out of the 10 nominees, the Jury will award 3 innovations for the best Collaborative Innovations of 2021. These 3 innovators will win a visual narrative artboard by Süd Illustrative Agency about their innovation, and the chance to participate in three exclusive innovation workshops called the 'FutureLab.' Curious about who you can meet at the Innovation Festival on the 8th of October? Check the selected nominees below!
The 10 Most Collaborative Innovations 2021

Virtual Innovation Labs Innovation for Change
Latin America and the Caribbean Hub
Creative spaces where participants work together to design innovative solutions for social problems with a Design Thinking methodology. The team with the best idea receives a seed fund to implement its solution prototype.
Global Network of People Living with HIV (GNP+)
An activist digital hub connecting networks of people living with HIV from across the globe to access accurate information related to HIV, share learnings, and raise advocacy issues.
Oxfam Novib
Re-engaging power inside linking and learning through a digital gamified tool that supports young people in rural climate change affected areas to learn about and carry out campaign activities to make positive changes. Development partners: Greymen, Ellisinwonderland, and TinQwise.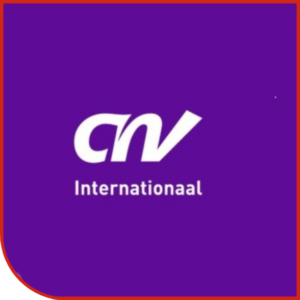 CNV Internationaal
Using data collected through digital surveys to make sure textile workers in Cambodia earn the money they deserve. So unions can start fact-based wage negotiations, which is vital as the COVID-19 pandemic hits the textile industry.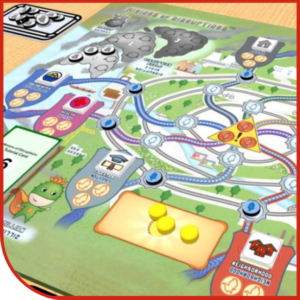 Re-writing the narrative on climate and inequality through fun and play
Stichting Day of Adaptation (DAYAD)
An innovative advocacy solution based on an exciting board game to advance climate justice and reduce inequalities. Together we activate locally-led actions and engage unlikely heroes among women, girls and youth.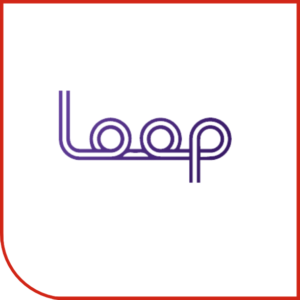 Listening across the digital divide
OurLoop Stichting
Closing the digital divide safely in Somalia using Interactive Voice and Text to Speech technology.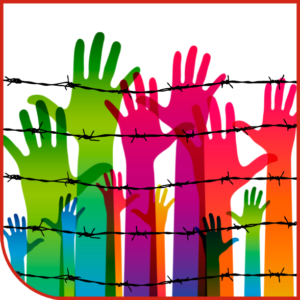 Action Group On Free Civic Space Tracking Team
SPACES FOR CHANGE
In April 2020, six organizations launched a legal helpline to track cases of human rights violations on a digital database and provide 24/7 free legal services to persons whose rights were violated as a result of COVID19 lockdown enforcement measures in Nigeria.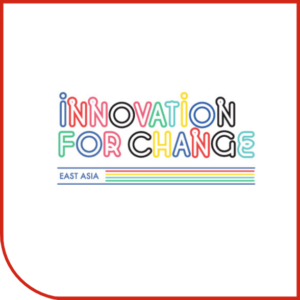 Digital Quotient Youth Workshops
Innovation for Change – East Asia
Nurtures the abilities of young and early activists to safely lead empowered and transformative lives online and offline. It's where digital literacy and digital safety meet to defend human rights.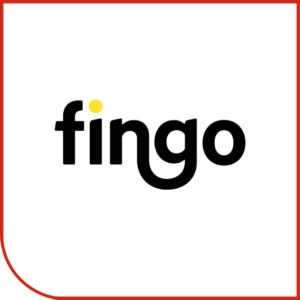 Fingo (Fingo Powerbank Project)
Helps development organisations to start new experiments within existing projects. Fosters the culture of experimental learning, sharing among NGOs and their global South partners by eliminating barriers and fear for failure, while allowing flexibility to scale pathways.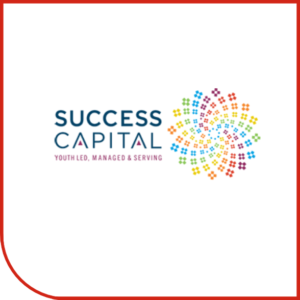 Tswana Justice Collective (TJC)
Success Capital Organisation
Strengthening public health through community health referral services, multi-stakeholder SRHR advocacy, and equality training, unpinned by storytelling and healing for LFBTIQ+ youth and sex workers amidst a 1.5-year-long state of emergency in Botswana.
The Jury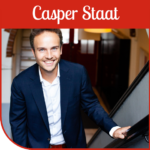 Casper Staat
Casper Staat is the chair of PeaceTech Lab NL. He is experienced in translating ideas on data and tech for social good into practical action and specifically looked at the quality and user experience of (digital) innovations.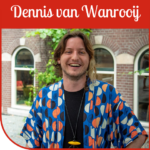 Dennis van Wanrooij
Dennis van Wanrooij is a human rights lawyer and activist originally from Sao Paulo, Brazil. They spent the last 12 years supporting local, regional, and global activists from various social justice movements. Their experiences with SRHR programming, research, and training are intersectional, participatory, and community-driven. Currently, Dennis is SRHR Advisor at the Royal Tropical Institute (KIT).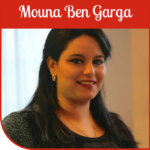 Mouna Ben Garga
Mouna Ben Garga is a Tunisian, Pan African Human Rights activist and Community organiser that works on shifting the narrative around the role of civil society and on developing Human Rights-Centred Innovation that supports CSOs agenda. She is the Innovation Lead at CIVICUS.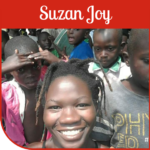 Suzan Joy
Suzan Joy is the lead for Wellbeing Economy Alliance EA Hub and Local connector SES4Food Uganda, with experience in building grassroots movements. Suzan was keen about how innovations incorporated integrated approaches and built in learning components to their work.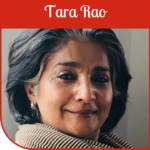 Tara Rao
With over thirty years of experience as an entrepreneurial professional with expertise & motivation, I have led as a designer, manager, facilitator, mentor & advocate in the areas of complexity & systems change, design & assessment, climate & environmental governance, rural development & corporate responsibility, integrating diversity into strategy & programme, with an agile & systems change approach to problem-solving.