Organisatie & Kwaliteit
Blog
Partos welcomes new member Yoba for Life
In recent months, we have welcomed several new members. We would like to introduce them to you. This time, we spoke with the Yoba for Life Foundation.
24 oktober 2023
In challenged communities worldwide, stimulating economic activity and improving public health are vital mechanisms to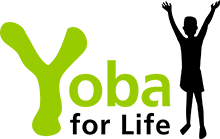 build a more prosperous future and inclusive transformation. The Yoba for Life Foundation is a non-profit international development organisation founded in the Netherlands in 2009. The foundation aims to help people in resource-poor countries by catalysing the local production of probiotic yoghurt, which has proven health benefits. Yoba for Life conducts its main activities in Uganda, Tanzania and Ethiopia, and pilots are running in other countries (Rwanda, Kenya, Zimbabwe, Ivory Coast, Nepal and Indonesia).
What does Yoba for Life do?
Yoba for Life has made a unique invention in the form of a probiotic yoghurt starter culture, tailor-made for small and medium-scale production of probiotic fermented food in rural areas. The Yoba starter culture contains a generic variant of Lactocaseibacillus rhamnosus GG (LGG), the world's most researched probiotic bacterium. Since the expiry of the LGG patent, the Yoba for Life Foundation has made the bacterium freely available to people who can benefit most: those living in resource-poor countries who commonly face serious health risks that the bacterium can mitigate. Research has shown that LGG inhibits a wide range of harmful bacteria; it prevents and reduces diarrhoea, respiratory tract infections, and ulcers; it binds and degrades aflatoxins.
Promote health while earning an income
The foundation's expertise is in a low-tech production protocol with widely proven applicability in the African context to produce yoghurt using the starter culture. Secondly, the foundation has specialised training material on running a small-scale yoghurt business, including advice on sourcing inputs, marketing, bookkeeping and financial management. Producers are thus able to put a health-promoting product on the market while earning an income. Finally, in recent years Yoba for Life has developed experience in linking the probiotic yoghurt producers to schools, such that the product becomes part of school feeding programs.
Yoba for Life started promoting yoghurt production and consumption in Uganda in 2011. In 2016, operations expanded to Tanzania and Kenya and in 2020 to Ethiopia. Currently, 340 production units produce 97,000 litres of probiotic yoghurt per week. This means employment for 1,500 small-scale producers and their employees; women own 51% of these businesses. The estimated number of regular consumers is 400,000.
Yoba for Life has been promoting the consumption of probiotic yoghurt in schools in Uganda, Ethiopia and Tanzania in collaboration with SNV. In those three countries, 40,000 children in (pre-)primary school are now consuming probiotic yoghurt on a weekly basis. The school feeding program is sustainable; the yoghurt is produced by small-scale producers near the school and directly paid for by the children's parents, allowing them to enjoy the health benefits of regular probiotic yoghurt consumption.
What are our ambitions?
Yoba for Life aims to impact the lives of millions of people in the areas of both health and wealth. Thereto, we strive to expand our concept to new countries, to unreached people in the countries where we are currently active, and to grow further and professionalise the SMEs we are currently supporting.
How do we hope to achieve them together with Partos?
Yoba for Life is a relatively small organisation with a modest number of employees. Therefore, organising internal capacity-building and training activities is difficult. Through membership of Partos, we can join its training and knowledge-building sessions to develop our staff and organisation. Apart from capacity building, we also hope to benefit from other shared services that Partos offers.
Secondly, we see Partos as a great opportunity for networking with other NGOs, as Yoba for Life always conducts its activities in partnership with other organisations. We have good collaborations with SNV, Heifer International and Fair & Sustainable. But we look forward to implementing more impactful projects with many more organisations.